Great Links
Sign My Guestbook

Its not just a job...

In 1996, I joined the Army. I learned what hard work, endurance, and patience were from my experiences in the Military Police Corps. I was stationed at Ft. Campbell, Kentucky for nearly three years, and I continue to live near the post to this day.

I now work for the great state of Tennessee in the Department of Correction at a maximum security penitentiary. Every day is a new adventure as my fellow officers and I embark on a new dawn behind the chain-link and razor wire walls. I enjoy my job, and thank the Lord that He has given me the awesome responsibility of helping my community in this way.

Not everyone has the patience to do this type of work, but then again, not everyone can become a mortician or a garbage man either. These are just a few careers that have hard-working people; working their butts off so that our community will have one less thing to worry about.
Thank you for visiting my webpage!!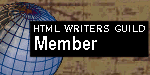 This page created and maintained by Lorna Dean and updated...prolly today...yup! TODAY! July 28,1999